The 1F entrance hall has an open ceiling space surrounded by bright light.
"Edo karakami", a traditional craft featuring wave patterns, has been applied to the
diagonal lattice planes incorporated into the unique building shape.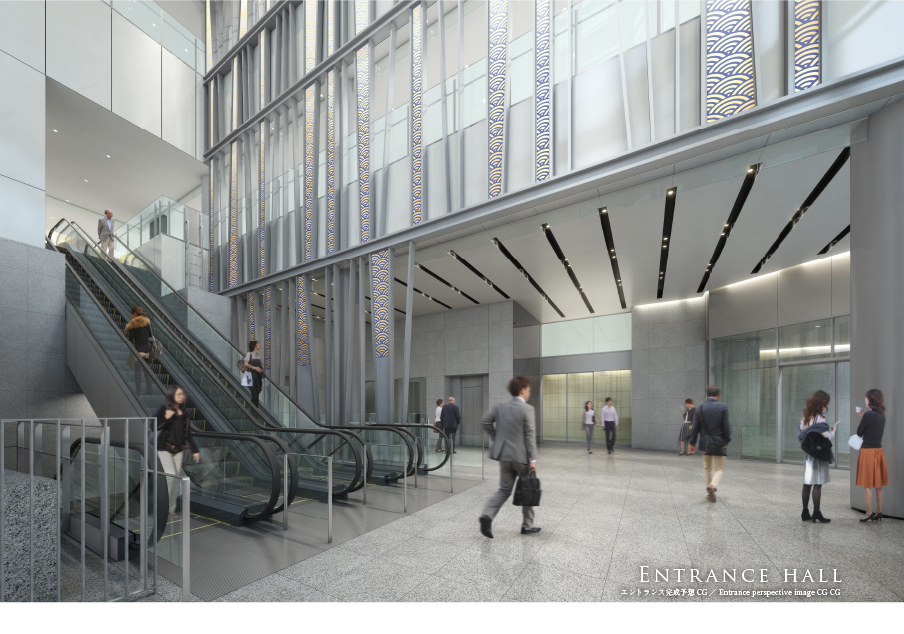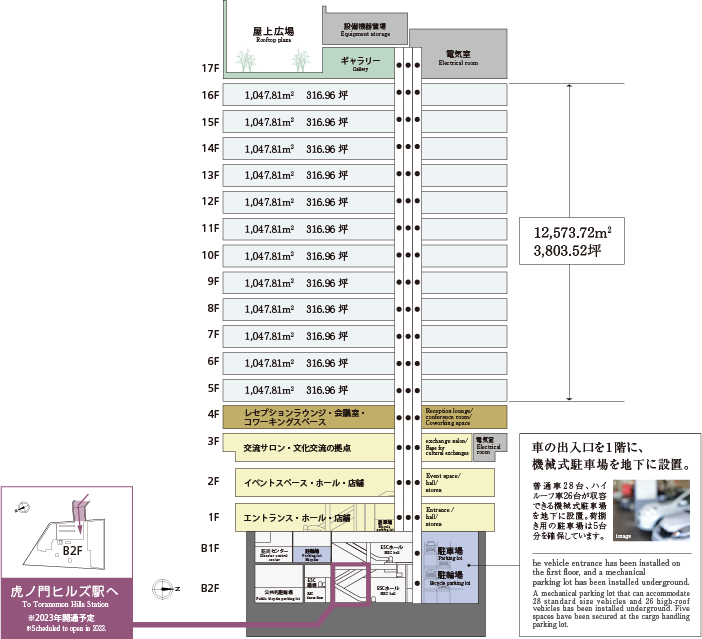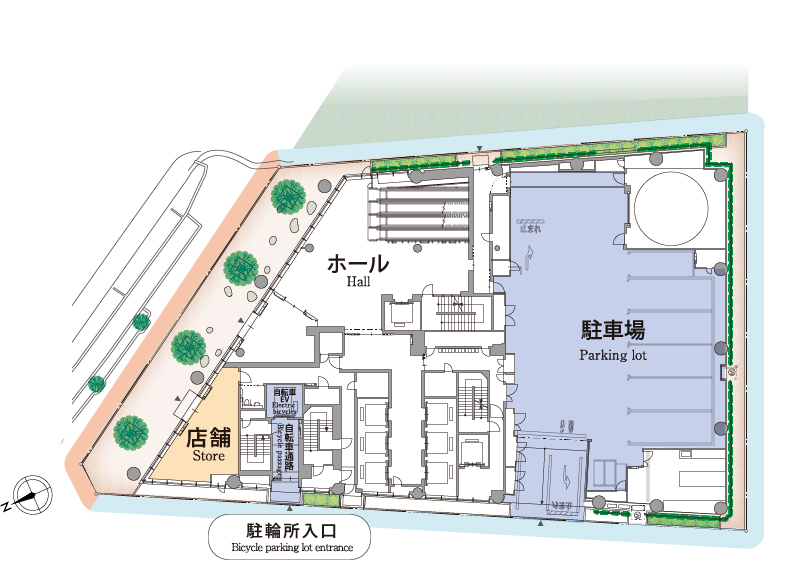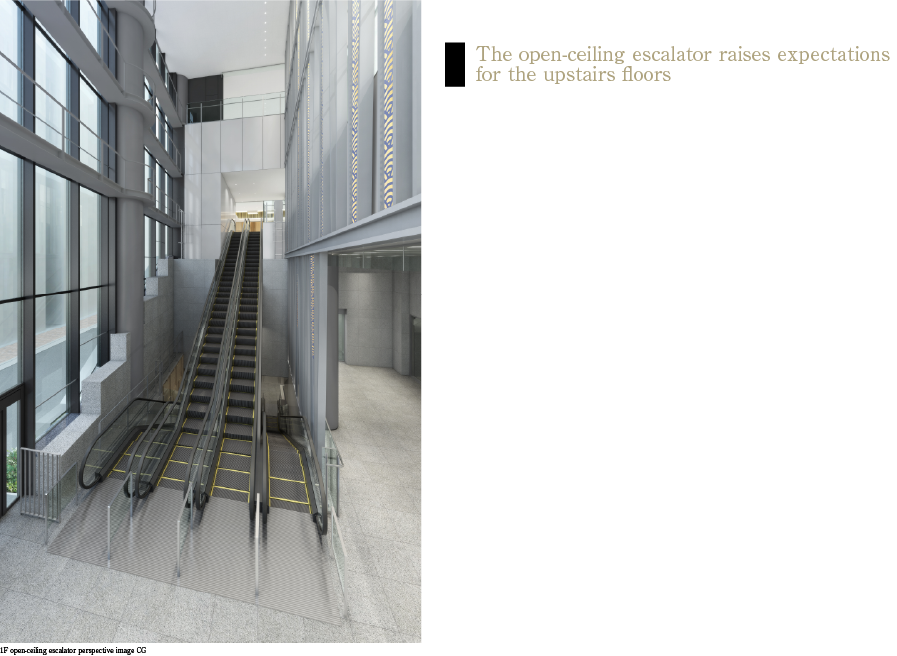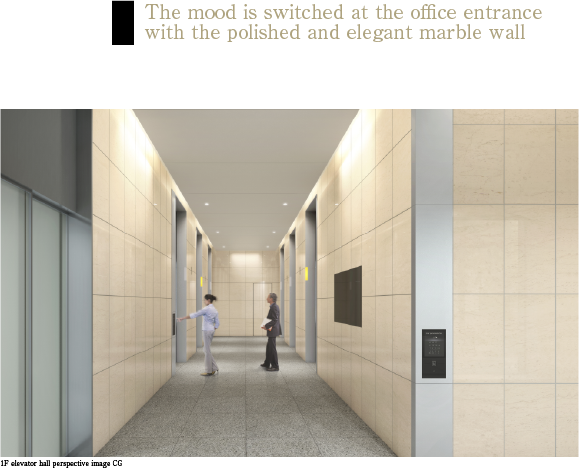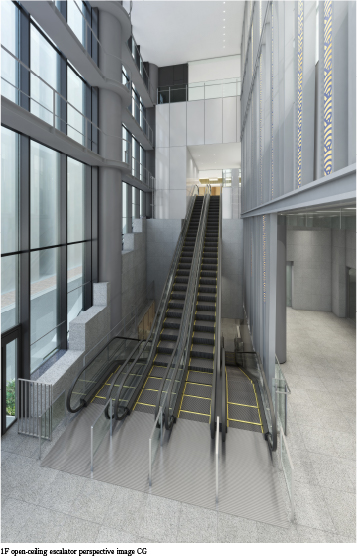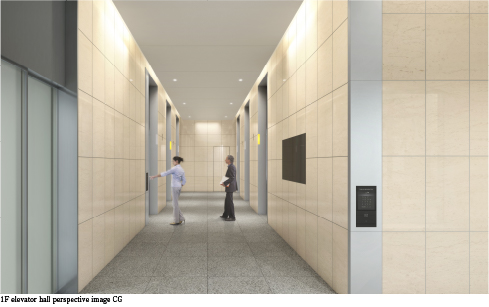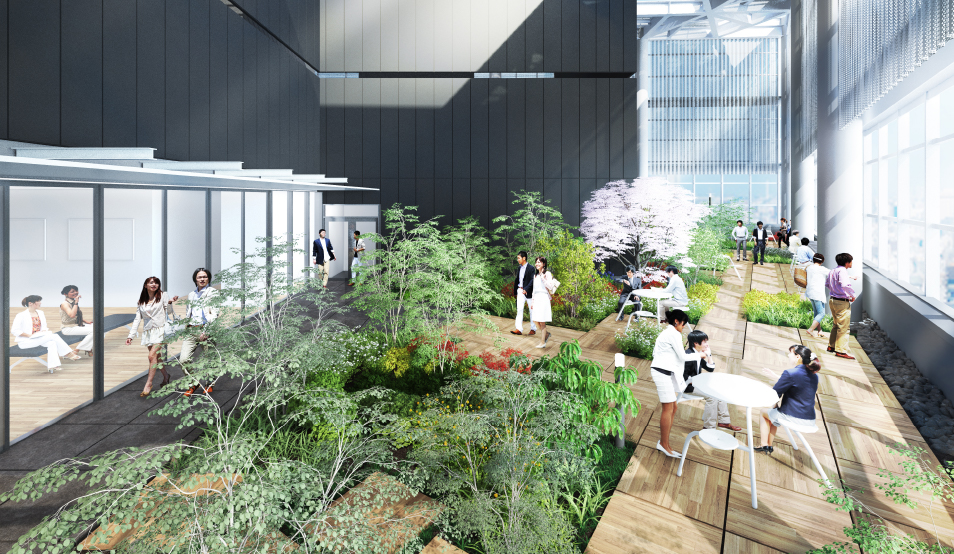 A hanging garden in the city where you can enjoy a relaxing moment under the shade of the trees that softens the sunlight
A gallery that holds exhibitions in a bright and open space adjacent to the garden.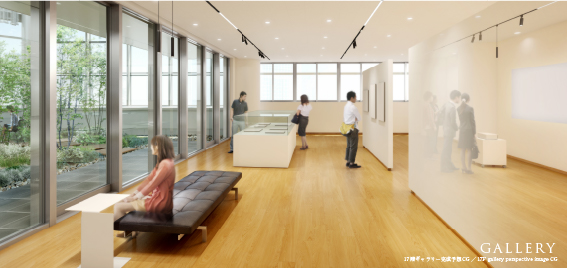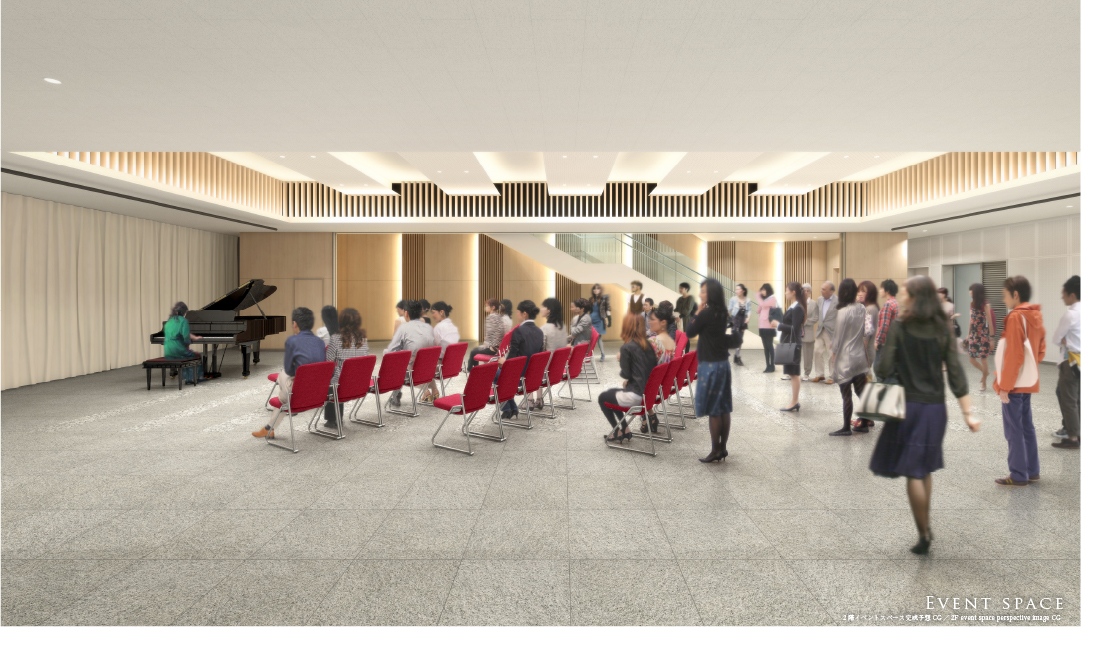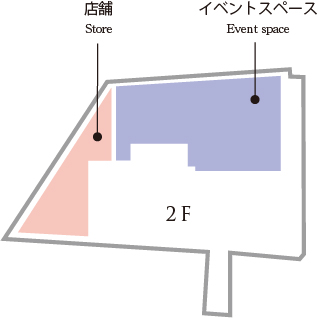 The event space features specifications with acoustics, etc. that support concerts and various events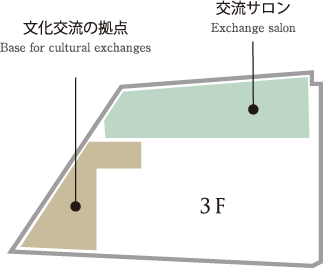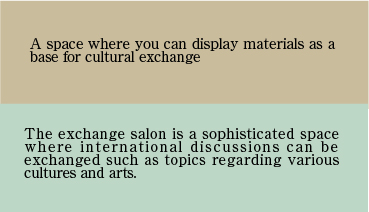 A space where you can display materials as a base for cultural exchange
The exchange salon is a sophisticated space where international discussions can be exchanged such as topics regarding various cultures and arts.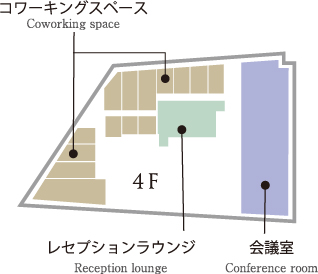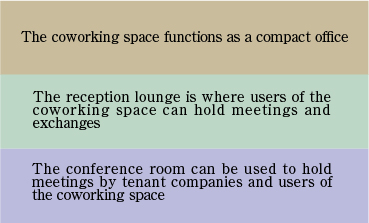 The coworking space functions as a compact office
The reception lounge is where users of the coworking space can hold meetings and exchanges
The conference room can be used to hold meetings by tenant companies and users of the coworking space